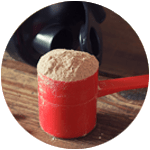 Pharma
With all the know-how in ingredients for the food industry allied to the main market trends focused on Health, Vogler presents a platform of special ingredients focused on the markets of sports nutrition, supplements, nutraceuticals, among others.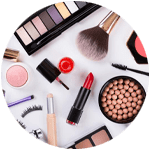 Cosmetics
The Health & Performance platform stands out with products tracking trends aligned with our customers' efficiency. Always with strong partnerships around the world to bring to the Brazilian industry the main innovations.
Importer and Distributor of Raw Materials for Pharma and Cosmetic Industry, with more than 400 options between Fibers, Natural Extracts, Antioxidants, Collagens, Sugar and Sodium Substitutes, Incipients, Fats, Natural and Artificial Dyes and other products.
Vogler Team
Vogler
With a highly skilled technical / commercial team and R & D ready to meet the demands of the market, assisting clients in strategies and challenges. Vogler meets all requirements required by Anvisa having the licenses for distribution in addition to the special operating authorization (AFE). The partnerships with internationally renowned brands offer the Brazilian market the opportunity to access international trends allied to our know-how in import and distribution.
Vogler Team
Vogler